For Perturabo - for Olympia!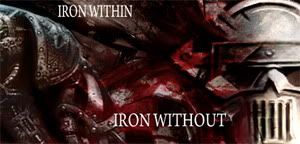 ---
Registered.

I hope to get a key. The videos and screenshots give me high hopes about this game.
---
Finally registered on the forums in time to see this amazing announcement! Hoping that I'll be given the opportunity to help this project move forward! Still cant believe that Games Workshop canceled the table-top version.
ION-Gaming Community
TS: scfhosting.com:9989

Only in death does duty end!
---
Hope I can get in to help with this. This game looks fantastic. I really can't wait and hope it is incredible
---
As a massive fan of the table top game experienced with all factions but mainly Imperial and Eldar I am soooo looking forward to this.
---
(Former) Alpha Tester
Posts: 1
Joined: 22 October 2015, 15:16
Contact:
ayé j'y suis enregistré ...je croise déjà des gens de BFG.fr = Horvalt et le Lord Commandant of the 85th RBCU... salut les gars
on va se faire mal ... lol !!
---
So ready for this, hope all of you will receive a key! =)
---
Posts: 1
Joined: 22 October 2015, 16:57
Contact:
Registered for alpha, good luck to everyone getting a key, really excited about this.
---
So excited!
"Rake 'em across the prow from close range! They'll not forget that in a hurry."
---
if you want i can wipe your floors at the office...just count me in for the alpha
---
---
Return to "General Gameplay Discussion"
Users browsing this forum: No registered users and 12 guests