Ravensburg wrote:That's cool to see that some of you understand the incredible amount of different problems and steps it requires to add and balancing content to BFGA. Regarding the specific ships of the Imperium that were added in Armada for the Battlefleet Armagueddon and bastions, no it wouldn't be that hard to implement but requires 3D works for the different Voss pattern "Aquila" prow, the light cruisers and the Falchion. Also some of th ship special capacities should be translate to the game, sensors for the Oberon, special lock-on for the Apocalypse and a troop resist bonus against boarding (not lightning strike) for the Endeavour and the Endurance.

Other problem for doing every single existing ship is that the Imperial navy is crowded with different ship classes while other factions sometimes only get 4 or 5 line ships. So should it be add as an addition to the existing fleet or as a variant fleet? We're of course thinking about that kind of things.

Regarding Balancing. I consider that the game is much better as it is now then before. Zap spam seems to be the biggest issue here. But the last patches didn't change the fact that it's something that was here from the beginning. Zap always had this huge damage burst, so It's more an evolution of the Meta induced by the recent changes that pointed out that this weapon damage was too high.

Finally, I think that if some of you expect perfect balance from a game you will be more than often disappointed. Balancing an RTS is probably the most tricky things you can face. Some of you may be really harsh in comments, I think that it's mostly due to the fact that you don't get all the keys to understand the different issues we're facing while developing such a game. Also we make mistakes like everyone else and sometimes deserves a good shitpost : ) But that's ok, It's kind of stimulating in a way!

Ravensburg
Don't worry we understand the difficulties but I would suggest adding the new IN ships to the default IN faction, instead of making a different faction. Though more ship slots would be great, it would help with tailoring fleets to suit multiple threats.
The only big balance problem I see are pulsars, but apart from that all the rest is fixable with a quick change to attributes. The biggest balance problems to me were Eldar in CTT and eldar pulsars.
Also, isn't voss pattern ships a whole new ship? I understand why they were left out, they would give Alpharius a whole lot of work to do.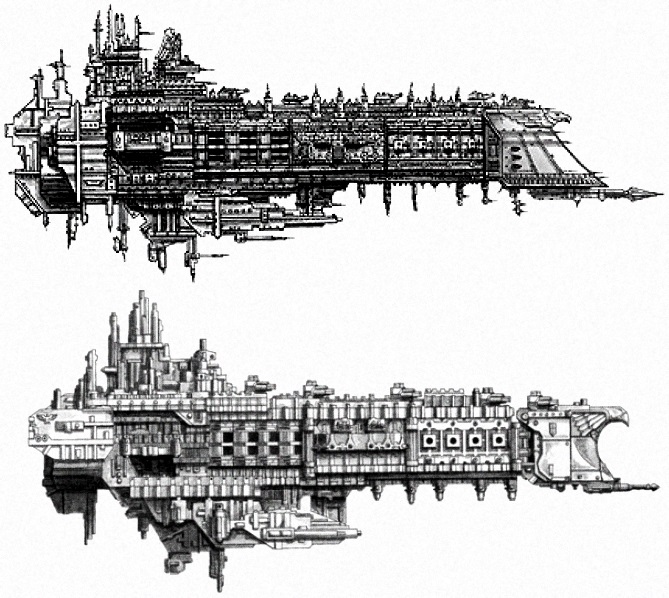 Though I guess you could go around with it by making a new prow and a new aft section (different bridge and added engine armour, the rest could use existing assets for the Oberon.
The Apocalype would be the trickiest, that's why I decided for adding the Victory, whose longer ranged lances seem like a good idea while the Apocalypse can be a short ranged heavy hiter.